PEER -TO-PEER TUTORING: Transferring successful methodology and learning strategy to reduce drops-out in IVET
Project 2013-1-IT1-LEO05-040 – TRANSFER OF INNOVATION-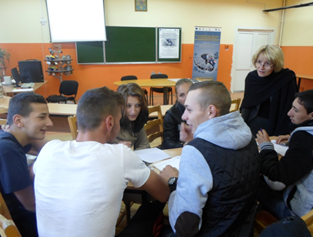 We would like to inform you about recent advances of project PEER- TO- PEER Tutoring whose  partners are: Istituto Superiore di Istruzione Professionale Tecnico Commerciale A. Casagrande F.Cesi – Italy Border Agency Training Lavoro – Italy, Istituto Superiore Statale " Pantanella Monnet " – Italy, Provincia di Perugia – Italy Technical High School " Henri Coanda" Sibiu – Romania , Sibiu County School Inspectorate – Romania , Arnavutköy District Directorate of National Education , Turkey , Opal Yayıncılık Organizasyon – Turkey High School – Mamak – Turkey.  Was developed the synthetic report about the educational needs of the students from partner countries so that they approach a common pedagogical model about  peer- to- peer education.


This document represent an analysis and interpretation- questionnaires applied  to students, parents and teachers.
Was developed a study about the main causes of school dropout. In this study were notes risks to exposed adolescents: alcohol, drugs, physical and psychological violence, phenomenon of " bulling " – behavior constantly harassed a student / group of students by other students and finally causes school failure and early school leaving.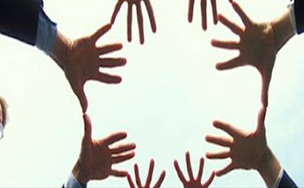 Peer- to- peer education is an approach that empowers young people to work with other young people, building on the positive power of the group, the peer relationship within the group and outside it. With appropriate training and support, young people become active members in the learning process, in this case, reducing school dropout.
On this phase of the project the students are trained(by their teachers) to become tutors for their colleagues who have learning difficulties or help their colleagues to achieve new life skills.
Tutors have acquired communication skills, critical thinking, ethical responsibility, required to work in a team and flexibility in horizontally education action .
Peer-to-peer education is carried in the form of dialogue between people of the same generation who have common themes in the exchange of information, young people more informed discuss and facilitate multidirectional dialogue.
In most cases, peer-to-peer education is based on the principle of equality and take the form of informal meetings at which young people participate actively, to discuss issues of common interest, or learn together.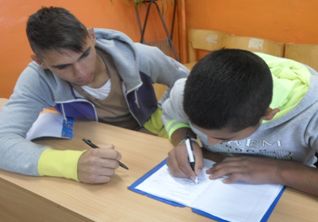 The role of teachers in the project is to assuming discreetly responsibility to support the tutors, facilitating the implementation of new educational processes among students, other teachers, parents, monitoring and assessing activities .
                    This project was supported by the European Community. The content of this project does not necessarily reflect the position of the European Community does not imply any responsibility from the European Community.