PEER -TO-PEER TUTORING: Transferring successful methodologyand learning strategy to reduce drops-out in IVET
Project 2013-1-IT1-LEO05-040  – TRANSFER OF INNOVATION-Newsletter 3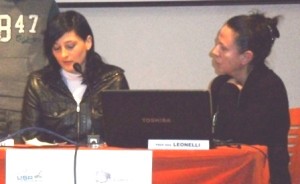 Project PEER- TO- PEER Tutoring with partners: Istituto Superiore di Istruzione Professionale Tecnico Commerciale A. Casagrande F.Cesi – Italy Border Agency Training Lavoro – Italy, Istituto Superiore Statale "Pantanella Monnet" – Italy, Provincia di Perugia – Italy, Technical High School "Henri Coanda" Sibiu – Romania , School Inspectorate County of Sibiu-Romania, Arnavutköy District Directorate of National Education-Turkey, Opal Yayıncılık Organizasyon-Turkey High School- Mamak – Turkey is in the second half of the  second year of implementation. What was happen this time?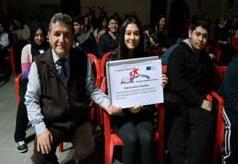 In Technical High School "Henri Coandă" Sibiu, Romania, students from the target group was helped to progress in curriculum subjects. The students tutors help students from target group to understand/resolve issues/lessons from different disciplines.
The most important, they were taught, "how to learn". In school, students under the guidance of tutors were held thematic actions like "Moral Values", "Aesthetic and Stimulating Creativity Pupils in Schools", "A step forward – educational and vocational guidance", Stop drugs ". Tutors "peer education", not "make decisions" but rather work towards a resolution win – win for both parties, in order to avoid future problems.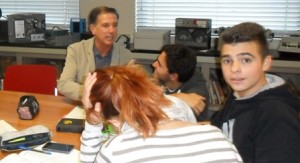 Results: Strengthening the partnership school – local community through the development of joint projects to facilitate student integration into society and on the labor market; developing citizenship on the rational use of natural resources; reducing juvenile violence by identifying values and hobbies.
Students from Nene Hatum Technology High School – Turkey have developed certain personal aspects such as self-esteem, learn to communicate better, leadership, be optimistic and self-confident. Learning activities for peer contributed to achieving the mission and vision of the school, namely: "Being pioneer and model in vocational education". Tutoring activities reduce early school leaving with 2.4%.
The strategies of P2P project are based on to support student's self-esteem, self-confidence, respect to others (all living things and environment), high communicative skills andacademic  success. So, the mission of school and ambitions of the project are naturally well-matched in educational context.
In Italy school, through peer-to-peer activities, students tutors developed communication skills. They have the ability to empathize with their peers, motivating them to learn, to overcome various dependencies, to develop different social skills.
All tutors have been asked to give feedback on the activities carried out within the project: junior tutors have particularly been enthusiastic  about afternoon activities of support to studies: Veronica, 17, one of the tutor leaders, reports about the majority  of tutees developing self confidence in their studies as well as  new courage in facing their learning difficulties; on the side of junior tutors the main competencies developed are social abilities, empathy and the capacity to solve problems.
As to school morning prevention, Giulia, 18, a veteran in tutoring, summarizes the opinion of the many students involved in curricular activities during class and school assemblies: younger students are now used to call their tutors to solve their problems, which shortens the gap between school and teenagers and permits prevention of bullying and related issues; tutors develop in turn self-confidence, a feeling of responsibility and better involvement and commitment.
The content of this project does not necessarily reflect the position of the European Community does not imply any responsibility from the European Community.