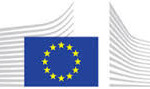 Subscribe if you want to receive the newsletter
PEER -TO-PEER TUTORING: Transferring successful methodology
and learning strategy to reduce drops-out in IVET
project2013-1-IT1-LEO05-040 TRANSFER OF INNOVATION

Dear friends,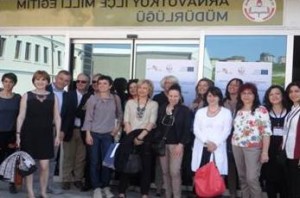 We inform you that the Istituto di Istruzione Superiore Professionale Tecnico Commerciale A. Casagrande F.Cesi – Italy, the Vocational training agency Frontiera Lavoro – Italy, Istituto Superiore Statale "Pantanelli Monnet" – Italy, the Provincia di Perugia – Italy, Technical Secondary School "Henri Coandă" Sibiu– Romania, School Inspectorate County of Sibiu-Romania, Arnavutkoy District, Directorate of National Education-Turkey,  Opal Yayincilik Organizasyon-Turkey, Vocational Secondary School – Mamak– Turkey, members of the Peer to Peer Tutoring project began to develop their own path of development. You can receive more information by contacting the representative of the process of development for each country. 
What is Peer to Peer tutoring?
Is a method of instruction that involves students teaching other students and it's an effective educational strategy for classrooms of diverse learners, including students with disabilities and other problems (cultural, religious, economic) that can be an obstacle to remain at school, because it promotes academic gains as well as social enhancement.
Who used Peer to Peer tutoring?
 The project adapt and transfer a methodological approach based on peer education successfully implemented since 2009 by the school Casagrande / Cesi – Italy.
The partners will adjusting and developing together a range of application tools aimed to combat the phenomenon of school drop-complex, thereby improving the quality of public and private systems of VET participants.
Target groups
It is innovation projects of transfer produced by the school Casagrande / Cesi –Italy and will involve directly students, teachers, who are tutors and indirectly will have the final beneficiaries:
students as users of the education service
parents
teachers
head teachers
policy makers
The project status
The partners have finalized national needs analysis. This means that each partner applied in the schools a set of questionnaires for students, teachers and parents, which were processed and analyzed in institutional context and in relation with the national context. Conclusions were centralized, resulting a synthetic report about the educational needs, to go towards a common pedagogical model. Results were summarized in the report of the micro / macro analysis.
Have finalized training for partners and for representatives of Scholastic working groups in peer-to-peer methodology.
How can I join this initiative?
Please respond to this email quoting your FULL NAME – Affiliation – address, phone, mail address. You will be constantly informed about the progress of project, activities and also can receive information how to apply in your institution the methodology
This project has been carried out with the support of the European Community. The content of this project does not necessarily reflect the position of the European Community, nor does it involve any responsibility on the part of the European Community.