I.I.S.P.T.C. Casagrande-Cesi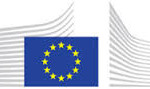 English

Italiano

Română

Türkçe
The Institute of Higher Education Professional-Technical Commercial " Casagrande – Cesi " (Italy) is formed by two schools united in 2009.
The former, the Professional school A. Casagrande , promoter of the previous pilot TOI projects Empower and Empower.ment and currently Peer2Peertutoring of the project offers courses for Food catering and Hotel Accommodation, Commercial Services, Health and social services.
The latter , F. Cesi, offers three courses: Accounting, Finance and Marketing, Business Information Systems and Tourism . L'I.I.S. "A. Casagrande – Cesi , " besides being the promoter of the transfer of innovative model of quality management on the Italian territory , was also the leader of the pilot project Empower in 2006 aimed at testing a methodology to manage the quality of educational processes with particular attention to the inclusion of foreign students.
The school is the promoter of the project Peer2Peertutoring and will handle the transfer of the project activities and its management. The school is deeply rooted in the territory , which makes it ideal for transferring the subject innovation produced to other schools.