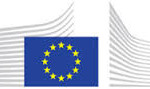 English

Italiano

Română

Türkçe
The social cooperative Frontiera Lavoro was founded in December 2001 following a spin-off from the social cooperative, Nuova Dimensione.
Frontiera Lavoro, since 1995, has been establishing "recruitment processes for venerable groups", promoting courses of action which fight against emerging and increasingly prevalent exclusion of weaker sections of the population.
In addition, proposing work as a means of reintegration into the social fabric.
Over the years, Frontiera Lavoro has broadened its knowledge in the field of active employment, which have a strong central role within the organization. It is now, however, expanding its range of activities, which are related to issues of inter cultural mediation and educational services for children.
Creating services for local communities with a strong adherence to emerging needs, the Cooperative works in accordance with the European Union and its policies on social inclusion, tackling unemployment, as well as planning and managing transnational projects.
Our mission is fostering social integration processes, because a society that celebrates differences and integrates them, is a better one and able to act constructively to the difficulties.
The main goal of the co-operative's activities is to implement an integrated system of recruitment and employment services. Frontiera Lavoro's competitive value lies with the possibility of setting up flexible and personalized services which are designed to increase the marketable ability of people at risk of social exclusion.
We encourage the increase of competence and self esteem through:
educational activities for children;
offering information, guidance, skills assessment, training and working support;
the enhancement and promotion of

employment placement possibilities

.
The system of services are the following ones:
Employment support for vulnerable groups
Educational activities for children
Active recruitment and social innovation planning
Training programs
Inter cultural mediation

web site www.frontieralavoro.it