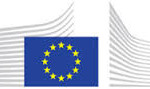 English

Italiano

Română

Türkçe
I . I.S. Casagrande – Cesi Terni ensures that the processing of personal data sent by email or electronic forms, including registration, is in accordance with the provisions of current legislation on privacy ( Legislative Decree no. 30th June 2003 196 , in force since 1 January 2004) .
The user's personal data where required for access to services (eg Newsletters ) will not be disclosed to third parties, their use will serve only for the proper functioning and / or communications relating to the site and the services used .
If the purpose for which personal data was collected is for the development of institutional activities, the Institute is under no obligation to seek consent (art.24 Code ) since it is intended for institutional purposes .
The rights are those specified in Article 7 of "Privacy Code " and can be exercised with an informal request , also by registered letter , fax or email (art.9 Code) to the owner or manager. The data controller is the Head Teacher of IIS Casagrande Cesi , based in Largo Paolucci N. 1 – 05100 Terni .