Liceul Tehnologic Henri COANDĂ – SIBIU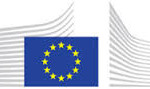 English

Italiano

Română

Türkçe
Liceul Tehnologic "HENRI COANDĂ" SIBIU preparing skilled labor in mechanic:
Technician mecatronist (high school graduates technologically – the direct route to qualification – Level 3 qualification)
Technician machining (high school graduates technologically progressive route to qualification – Level 3 qualification)
Mechanical maintenance and repair technician (progressive route of qualification)
Electromechanical technician (progressive route of qualification)
Mechanical Technologist Technician (Level 3 qualification advanced by Post High School).
Locksmith service (special education – level 2 qualification)
CNC machine operator (VET 2 years)
MISSION SCHOOL
Our educational approach, with family and community, is ideal the free, full and harmonious development of human individuality, forming autonomous and creative personality of young people will be fully integrated into a dynamic subject to continuous changes. Our school will form a graduate autonomous, responsible, be able to decide their professional development paths. In partnership with other stakeholders of education, the school will operate in a process of " transparency " and " transferability " of those skills that allow students integrate into society in various fields and for the continuation of their studies. For this purpose it is necessary a very good knowledge of the personality of each student to build on the skills and talents he has. It is also necessary to achieve an organization centered on a quality education to all aspects involved – personal mastery , vision commonly agreed by all members of the organization, mental models to ensure open communication, positive, team who are willing to learn and system thinking that people become able to understand interdependencies and accept constructive change. Liceul Tehnologic " Henri Coanda" aims to develop, in partnership with the local community, a learning environment based on moral values​​, where each individual the opportunity to benefit from physical, intellectual, spiritual and emotional to be prepared for a higher level of education.
OBJECTIVES:
With the ambition to join the ascendant path of Romanian education reform, our school aims to meet the educational needs of the community, providing best training environment for all students.
Through its programs, the school aims and diversifies the educational message, which we consider, selection and professional development of human resources. The success of a school depends not only educate, but also by those called to education and therefore we are pleased that our school teachers have a high cultural level and availability of critical creative and positive.
STRATEGIC TARGETS
• Reconsideration of the school management and classroom towards satisfying the need of each student;
• Training faculty to apply active learning, group;
• Ensure each school year for each teacher of hours of training and retraining;
• Employability of graduates;
• Creating a safe physical and spiritual school students, developing partnerships;
LOCATION AND CONTACT INFORMATION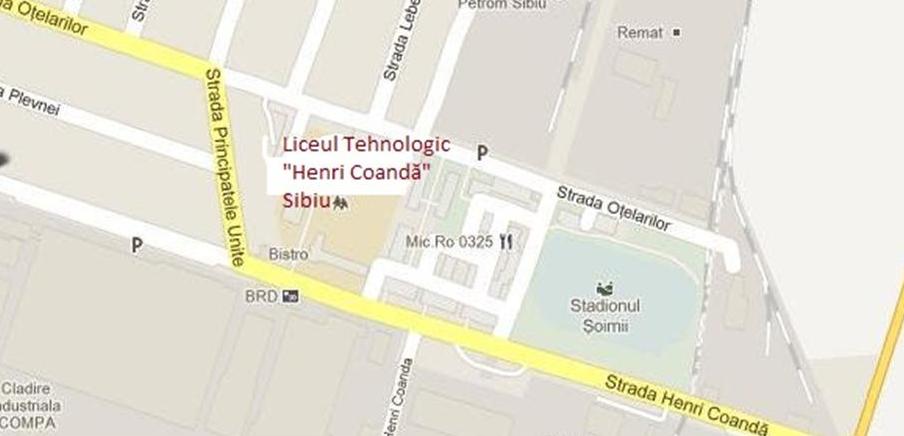 Street Henri Coandă, nr. 51
Sibiu, România
Phone: 0269-238313
Fax: 0269-238313
Email: gsicms@yahoo.com
Website: gruphenricoanda.xhost.ro