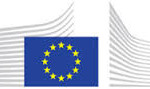 Much of what goes on in society leaks into the VET system, impacting students and their learning experience as well as teaching and training practices. VET systems should recognize what types of social issues are of primary concern and educate students and parents about the ways to solve them. The core training process of Vocational and Educational European systems needs to be supported by additional and integrative tools in order to create more opportunities for young people in education and the labour market and promote active citizenship, social inclusion and solidarity among people who are the present and the future of Europe. However, the situation of young people who are studying and entering professional and adult societal life varies within each country, and even more so between countries at European level. The Youngest are the challenge for the future of the European society and for this, all vocational, educational training systems cover a crucial role for students and trainees.
The project aims at transferring to other European countries the performing and successful peer to peer tutoring methodology experimented by the secondary educational and vocational school Casagrande/Cesi.
Peer-to-Peer Tutoring is a method of instruction that involves students teaching other students and it's an effective educational strategy for classrooms of diverse learners, including students with disabilities and other problems (cultural, religious, economic etc) that can be an obstacle to remain at school, because it promotes academic gains as well as social enhancement.The Transfer will be done at geographical level and among different segments of the Vocational Educational Training paths: the Initial vocational educational training (students from 14 to 18 years) and the post -secondary vocational training courses (students from 18-24). Finally the transfer will be also among peer groups: the methodology experimentation will be also extended to other target groups: the teachers/trainers. Within the school universe another problem has long been underestimated, the extent of which has a strong influence on the above: the teacher's stress. Increasingly worrying signs highlight the difficulties of the teachers' universe, dealing with the turbulent one of teens, constantly changing. The burn-out syndrome begins to affect everyday life with devastating effects on education and the need for "team working" is finding its way even among teachers.
Difficulties are also detected by trainers that meet several problems connected with different languages, cultures and background of trainees during a vocational training course life cycle (1 to 12 months). The project is based on the conviction that reducing drops out and helping younger not to abandon schools and VET courses early, implies to experiment and test the peer education methodology to both target groups: students and teachers.