OPAL YAYINCILIK ORGANIZASYON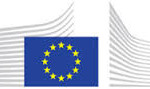 English

Italiano

Română

Türkçe

OPAL Ltd. is an educational, innovative, organizational and management consultancy company operating in the labour market. EUROPEAN SOCIAL DEVELOPMENT ACADEMY (ESDA) is a trade mark of OPAL Ltd. with the vision of making positive contributions to organisations in Lifelong Learning concept.
OPAL Ltd. has helped hundreds of organizations transform the way they manage and develop their most valuable resource – their people. We specialize in performance management and mostly recognized authority on performance management.
OPAL Ltd.. performance management consulting services help organizations create highly effective, world-class systems and processes that transform the way they guide, direct, assess and develop employee performance. In order to deliver the most relevant solutions possible, ESDA tailors all of its services to meet the specific needs of client organization. ESDA also completely guarantee its work and provide ongoing support to ensure clients long-term success.
Our primary areas of expertise include: Performance Appraisal, Performance Improvement, Talent Management, Management Seminars, Professional Speaking, Working Experince, Project Management.
OPAL Ltd. is a private company with main field of activity concentrated on education and training, human resource development and lifelong learning initiatives. Our main aim is to participate the development of a society without barriers. In this respect, we support activities targeting participation for all. Our trainings and conferences mainly concern socially excluded groups' education and integratinon to society. We also have a purpose to stimulate young people to develop their knowledge and discover and train their social skills and competencies which will save them from social exclusion. OPAL Ltd.. organizes training courses. The company has highly qualified team of trainers, teachers and experts.
Happy Kids is an institution which has been working since 1992. We submit the trainings for kids, youngsters, adults, parents, training institutions, professionals and trainers for making them more self-confident, happy and successful individuals with our slogan "For all children from the age of three to hundred and three" .
As organization, we have experiences about Leonardo da Vinci mobility projects and Comenius projects. So that we would like to be partner of you in future projects. OPAL GROUP (Happy Kids and Life Long Learning Association – Turkey) is an institution and organization providing learning opportunities within the context of the lifelong learning programme. You can look at our brochure at this link.
http://www.mutlubirey.net/Happy_Kids_LLL_Center.pdf
Our network: We are a big Turkish network from schools (preschools, primary schools and secondary schools.) public authorities, local governments, NGOs, Universities and youth initiatives. Happy Kids is an umbrella organization with the network Associations working in the field of lifelong learning, including students', trainees' pupil', teachers', parents' and adult learners' associations, Institutions or organizations providing learning opportunities within the context of the lifelong learning programme Enterprises, social partners and their organizations at all levels, including trade organizations and chambers of commerce and industry,
OPAL Website: Happy Kids