ARNAVUTKOY DISTRICT DIRECTORATE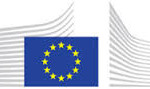 English

Italiano

Română

Türkçe
The organization was born in 2008, from which it has promoted a number of initiatives: it is aimed at ensuring equal opportunities in education; supports activities related to the education of students, particularly in the understanding of democracy as a philosophy of life, and has as its objective, to increase the percentage of students who pass secondary education.
The Institution is promoting initiatives related to the development of an advanced culture and production in individuals, and is a landmark in vocational training for adults. They are part of our District 59 schools, of which 2 independent kindergartens, 44 primary and secondary schools, 13 high schools. These institutes have a total of 43,782 students, 1,383 teachers and 1,187 classrooms.
Only 236 are made up of small classes. Average students per class are 38 primary school; 30 hight school; 56 education and technical training.
web site: ARNAVUTKOY DISTRICT DIRECTORATE