Nene Hatun Vocational and Technical High School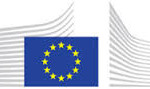 English

Italiano

Română

Türkçe

Nene Hatun Vocational and Technical High Schoolis situated 5 km away from Ankara city center on 5033 m² area . Our school has been training students under 3 departments: Food and Beverage Service, Information and Computer Technology, and Public Relations and Organization. There are 45 teaching staff and 610 students, most of whom are girls.
The vision of our school is "to be pioneer and a model in vocational education". Despite the disadvantages of the area where our school is located, it proved its innovative approaches in vocational education, especially in food and beverage service field. The students are both supported to try new techniques and technologies through practical education in well-equiped kitchens and encouraged to improve their skills in real-life working experiences in different surroundings.
Our school participated and is participating in different types of national and international projects since 2008. It won the golden award of Total Quality Management among Ankara schools in 2008 and the bronze medal in Turkey in the same year. In National Project-based Competition, our school won the golden and silver award in 2008, and it became champion in International Chef Star Cook Competititon both in 2010 and 2011. Since 2009, there has been 4 LDV IVT Project, a Comenius Project called "Maths is everywhere", and an LDV partnership Project "Passion for Enterprise", and an LDV TOI Project with the title of "Peer to Peer Tutoring: Transfering Successful Methodology And Learning Strategy to Reduce Drop-Outs in Ivet. Thanks to these international cooperation and network, 73 students and 10 teachers had the opportunity to have an international certificate of training and participation.